Our goal is to be the best part of your construction experience
WELCOME TO
FENCES AND PAVERS BY DESIGN
Paving Contractor & Fencing Contractor Including Retaining Walls, Aluminum, Wood & Vinyl Fencing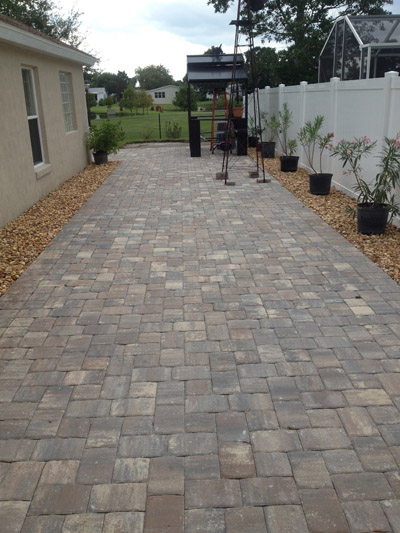 Fences and Pavers By Design is the right choice for all your stonework requirements. We provide FREE ESTIMATES. No job is too large or small. We only hire experienced and professional workers to make sure your paver project turns out just right.
For high quality work, look no further, you've come to the right place. We service all types of customers. From the average homeowners who are looking to make construction improvements to their home, to the person who is in the commercial industry that wants a new walkway. We always start our jobs in a timely and professional manner. References available upon request. We look forward to doing business with you.
Fences and Pavers By Design is a residential and commercial pavers contractor located in Ormond Beach and Port Orange serving all of Daytona Beach, Volusia County and surrounding areas. Through a strong combination of tireless work ethic and intelligence, we offer stonework such as entryways, patios, driveways, and more.
We have knowledge on a wide variety of projects, from large to small. Whether you want a entryway for your new house, or a new driveway to your garage, or a new patio for your backyard or place of business; we will work with you. And we will strive to meet your expectations — that is a given. Our goal is to be the best part of your construction experience.
If you need a dependable pavers contractor, please call Fences and Pavers By Design at (386) 478-0000 or fill out our online request form, and we will provide you with a free estimate on your project. You will find that we are quite, professional, and very easy to work with. Rest assured that your job will be well done. At the end of the day (project), you will have quality stonework that will stand the test of time. We are committed to doing it right the first time, every time.
We are Insured